LudumDare201204
From Ghoulwiki
SlimeABug
Final theme was "Tiny World".

LudumDare postings:
Play it: http://www.ludumdare.com/compo/ludum-dare-23/?action=rate&uid=13106
download
links
SCREENSHOTS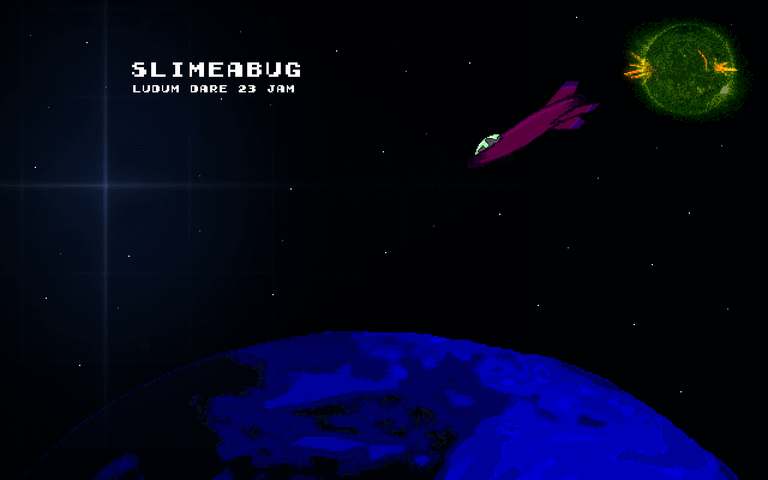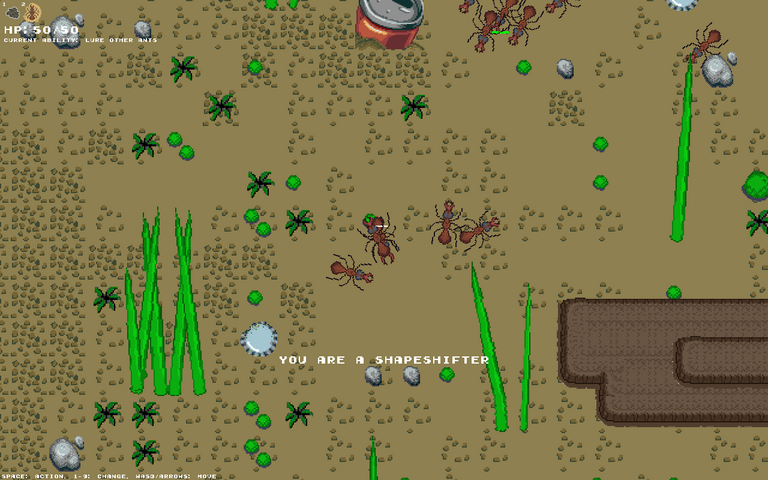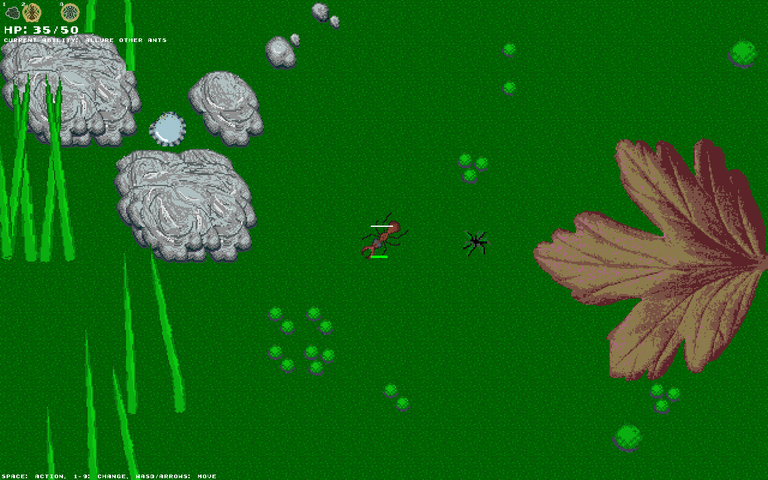 GAMEPLAY
A tiny alien blob from outer space gets stranded on earth in a front garden. Use your blobs shape-shifting abilities to find the way back to your spaceship. Consume corpses to learn new forms and use the abilities they grant.

The gameplay in a short terms:
you are a alien blob from a distant planet
your spaceship crashed on the earth
find your ship to get home
you are a shapeshifter and you can change your shape
change your shape to solve tricky situations and get to your ship
consume corpses to learn new shape-shifting forms
different forms grant different abilities that will help you on your way
you are a [tiny] alien blob from a distant planet
Formwandler
der schleim kann leichen absorbieren und kann ab dann die form immer annehmen
jedes lebewesen hat genau 1 faehigkeit
man kann immer wechseln
jede form hat eine stufe und kann gelevelt werden
der spieler hat 1 gemeinsamen hp balken
Formen
klonschleim - form lernen
spinne - klebefaeden
wasserlaufer - auf wasser laufen
ameise - nahkampf
kellerassel - panzer/unverwundbar
made -
fliege - fliegen
biene -
mistkaefer - schieben
schnecke - kleben/wallwalk
regenwurm - lang
zecke - blutsaugen und platzen
tausendfuessler -
minifrosch - springen
GRAPHICSTYLE
RESOLUTION
GIT
gitosis@zwischenwelt.org:ludumdare201204.git
LINKS & IDEAS